The goal of The Jockey Club Safety Net Foundation remains the same today as it was when it was founded on the heels of the Great Depression: to assist needy individuals in the Thoroughbred industry and their families.

Established in 1943 with donations from the five distinct racetracks in New York at the time -- Aqueduct, Belmont, Empire City, Jamaica, and Saratoga --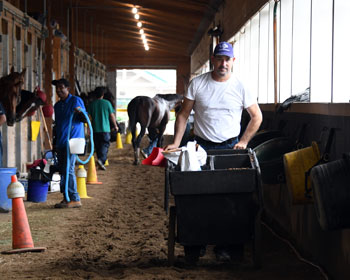 The Jockey Club Safety Net Foundation is maintained under the auspices of The Jockey Club and is guided by a three-member Board of Trustees, all of whom are members of The Jockey Club.

The original trustees were George D. Widener, Theodore J. Knapp and John A. Morris. The trustees today are C. Steven Duncker, Helen C. Alexander, and D.G. Van Clief Jr.

The daily activities of the Foundation are managed in the Jockey Club's New York office. All communication with- and assistance to- needy individuals is conducted in a confidential manner.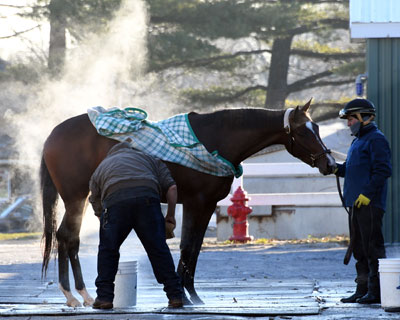 Since 1985 the Foundation has helped individuals and their families with more than $16 million in assistance. Recipients represent virtually every facet of the Thoroughbred from jockeys, trainers, exercise riders and grooms to office personnel and other employees of racetracks, racing organizations and breeding farms.

Much as the industry benefits from the benevolence of the Foundation, so too does the Foundation benefit from the generosity of individuals and organizations within the industry.

The Foundation welcomes and encourages individual and corporate contributions and bequests and also hosts an occasional special event such as an industry gala.

These special events not only serve to raise money for continued benevolence but also to widen the knowledge and appreciation of the philosophy, practices, and goals of the Foundation.