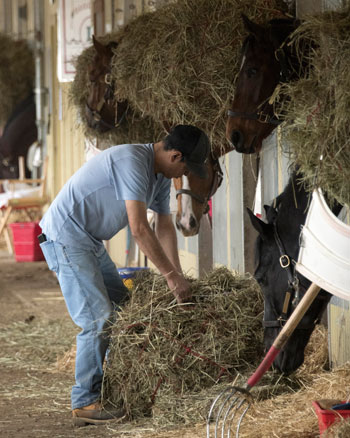 The Jockey Club Safety Net Foundation provides financial assistance based on individual need. Below are the three types of assistance:

Lump-Sum Grants
One-time lump-sum grants are paid directly to an individual or to the provider of a service and they cover a wide array of items and expenses. Among them: motorized wheelchairs; wheelchair-accessible vehicles; medical procedures and therapies not covered by insurance; and voice-recognition computers for quadriplegics.

Monthly Assistance Program
Monthly Assistance Program recipients receive grants on a monthly basis to help cover ongoing expenses such as rehabilitation services, home health care aides or even basic needs such as prescription medications. Each Monthly Assistance Program case is re-evaluated periodically to update the health and financial status of program participants.

Cooperation With Other Charities
Working in concert with similarly chartered organizations often helps these providers fulfill their mission of benevolence whenever individuals in need seek their assistance. These organizations include the Jockeys' Guild, local councils of the Race Track Chaplaincy of America, and various racetrack HBPA's, among others.